Link Love: Michael Vick, Bret Michaels & Perez Hilton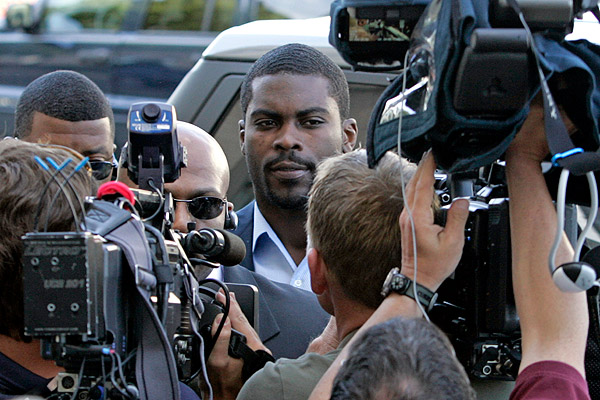 – SPORTSbyBROOKS writes that Plaxico Burress and Michael Vick could be waiting a long time before they get back on the field.
– FoundryMusic.com found a video compilation of Bret Michaels in a number of photos, mixed in with the infamous shot of him getting knocked on his ass at the Tony Awards, which of course, wasn't one of his finer moments.
– UNCOACHED says that if you don't hate Perez Hilton, then they definitely hate you.
– ASYLUM has the hilarious story of a swear word written on top of a school that can be seen from space.
– CityRag.com asks Butts or Boobs? Play the game to see if you can figure out which is which.
– HOLYTACO puts together a flowchart to determine your favorite summer blockbuster movie.
– ATOM has video of CareBears…who attack.
– BULLZ-EYE.COM has opened the next stage of voting for its TV Girlfriend's feature. This latest stage is "High Maintenance Hotties."
You can follow us on Twitter @funny_pics.
Picture of the Day
Enjoy a daily photo from Bullz-Eye.com of one of their beautiful models.
Improve your game today!
You've got to brush up on your game to get the girl! Find your hookups with this online dating guide.
Sexy Girls and Cars
Check out this slideshow of hot babes and cool cars.
Posted in: Bizarre, Celebrity Videos, Crazy Videos, Disturbing, Dumb, Friggin' Funny, Funny Pictures, Funny Videos, Hotties, Movies, Sex, sex humor, Sexy Celebrities, Sexy Videos, TV, Vices
Tags: Bret Michaels, Bret Michaels Tony Awards video, Bullz-Eye's High Maintence Hotties, CareBears, Michael Vick, Michael Vick dog fighting, Perez Hilton, Summer Movie Blockbusters, Swear word written on top of school